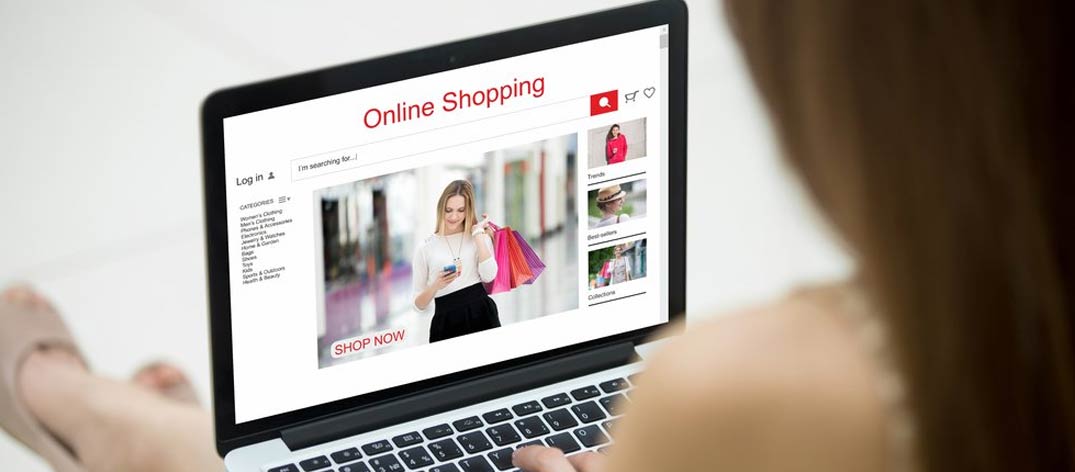 Facebook Shops 101: Everything You Need To Know As An Ecommerce Business
It probably doesn't need saying, but Facebook is the largest social network in the world. With over 1.7 billion people logging onto the site daily across a variety of different platforms, the average user ends up spending just under an hour on the platform each day.
After taking over WhatsApp and Instagram, the company has been dominating the world of social media and in many ways, is shaping how people communicate with one another. As a platform, it has dramatically changed over the years from being a way to stay in touch with people, to a legitimate way for small and medium business owners to connect with buyers and generate conversions. With everything that has been going on this year, knowing how to set up a Facebook shop in 2020 has been able to save some companies from going out of business.
This is because the Facebook algorithm is incredibly advanced and enriched with data from millions of users, making it efficient to target and acquire the right kind of customers who are more likely to be interested in your products. Facebook marketing and knowing how to sell on Facebook has proven to be a cost-effective, practical method of selling and communicating directly with your audience. Being able to sell online with Facebook shops should be a key part of all business strategies moving forward, especially considering the growing uncertainty regarding the sustainability of physical stores.
So what are Facebook shops and how do I create a shop on Facebook that benefits my business?
What are Facebook Shops?
When looking to set up a Facebook shop in 2020, it's important to first understand how this feature functions. For any eCommerce store owner, starting to sell online with Facebook shops needs to be a core element of your social media marketing as the Facebook shop feature is something that any business can set up easily and start utilising immediately.
Essentially, Facebook Shops is a feature that aims to limit the disruption caused by the ongoing COVID-19 pandemic. It's an interactive marketplace allowing buyers to create a store and sell their physical products without the need for any external fees. It's a platform for small businesses to expand their market for a seamless in-app shopping experience.
Also, Facebook now allows the option to create a mobile-optimised store for people to access on both Facebook and Instagram, so knowing how to set up an Instagram shop is equally as important. This makes it easy for users to discover, browse, and purchase products on the platforms that they are already using on a daily basis while the algorithm ensures that it is being targeted towards the right audience.
How Can a Facebook Shop Help Brands?
It's common for small businesses to struggle to move their business online, an issue many are having to face with the virus affecting the majority of physical locations. With stay at home orders in place across many areas, there has been a significant drop in the potential in-store revenue.
Through features like Facebook Shops, small retailers can alleviate some of the problems caused by COVID-19 and even gain customers despite the current situation. Being able to set up a Facebook shop in 2020 means that customers can still access your store, view inventory, communicate with you directly and even purchase from your stock.
Due to the connected nature of these online platforms, you'll be able to connect with an audience through Messenger, WhatsApp or Instagram to answer any questions, highlight deals, or showcase updates. All things that the modern day consumer is looking for from a brand.
Features of Facebook Shops
Showcasing products on Facebook and Instagram provides a seamless, native shopping experience and makes it incredibly easy for customers to interact with your brand and discover new products. It can be made to fit your brand identity and values through customizing the layout, altering image choices and highlight your personality as you would typically do when providing an in-store experience.
One key feature to remember is that Facebook's algorithm only improves the more you use it, meaning that nurturing and growing an audience becomes more effective and efficient over time. This means that you'll be able to let customers recover abandoned cart sales through remarketing and continue to only target an audience that is actively looking for products like yours.
Facebook Shops will give buyers a more immersive and engaging shopping experience, something they have been missing given the current guidelines. Facebook lets sellers leverage their platform and display ads prominently while the integrated nature of the platform means customers can highlight, save and share your products, keeping your brands permanently in the front of mind. By integrating with Facebook shops, it will enable you to guide a customer through the entire process from discovery to checkout in a seamless process that actively encourages conversions.
How Can Brands Setup A Facebook Shop Online
By now, you're probably asking, how do I create a shop on Facebook? Well to start with, you need to ensure that you're complying with all the prerequisites needed to start selling on the platform. You'll need a business page with admin access before agreeing to the Merchant terms and conditions. To do this you will need to:
Click on the Shop tab and agree to the merchant terms and conditions.
Select the checkout option; this can be either checking out via Messenger or via your website.
Add products to your store; you can integrate Shopify or your eCommerce website to add products and collections from your website automatically.
Tag products in your posts and stories to attract buyers
Integrating Shopify with your Facebook pages should be implemented as this will automatically add new products and collections to your page as well as allow you to:
Share new blog posts and updates from your website automatically on Facebook.
Send messages on Facebook messenger if a cart has been abandoned on the website to recover lost sales.
Send order updates to customers directly through Facebook messenger as well as confirm details.
Final Thoughts
Through Facebook shops, you can create an engaging, immersive shopping experience for your customers that can be extremely useful, even when physical stores are allowed to open back up to full capacity again. It may be the case that your business currently operates in a country without access to the Facebook Shops feature, however Facebook has confirmed that they are looking to make this feature available in these places moving forward, so check to see if this changes the situation for you. If this is still not available to you, it is still well worth utilising other Facebook features, such as Stories and Live to grow your brand and connect with a wide range of potential customers that form the bedrock of a loyal base.